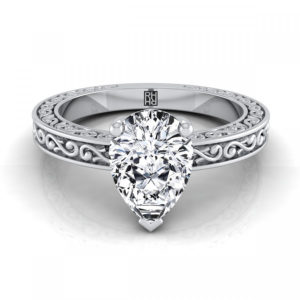 The outline that makes this shape stand out is the pointed end on one side and the spherical head on the other. This gives the pear-shaped diamond ring an appearance similar to that of a teardrop.
The Best Shape to Flaunt
Regardless of whether it is fancy gemstones and colored diamonds or the rarest varieties, diamond cutters would unanimously agree over the fact that the pear-shaped diamonds are the best pick to flaunt these designs. Ideally, it is worn as a dangle earring or a pendant because of its unique appearance. It will undoubtedly adorn your fingers in the best possible way by bringing a slimming effect and overall beauty.
Affordable Rates
The best part about the pear-shaped diamonds is that they are affordable. Apart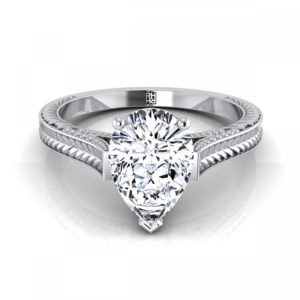 from being different from the rest of the diamonds, these are comparatively cheaper. So a 5-carat pear-shaped diamond ring will not only make you stand out among the crowd, but it will also be easy on your wallet.