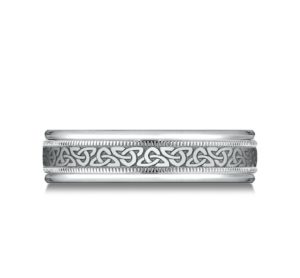 Irish rings feature a lot of designs, from the ancient Celtic knot patterns and braids to the modern Claddagh patterns. These rings will be a perfect choice if you prefer a ring that symbolizes enduring love. The two main styles of Irish rings are Claddagh rings and Celtic knots.
Claddagh diamond rings can be worn in four different ways throughout a lifetime and are considered beautiful family heirlooms. They usually have a simple style featuring two hands clasping a heart at the top of the band and a heart crown placed above that. Simple Claddagh diamond rings feature a precious metal band with milgrain detailing done around the crown. Both men, as well as women, wear this ring style, even though it is more popular among women.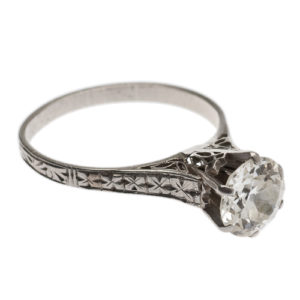 It is said that Claddagh rings have been around for thousands of year; rumors say that in the 1700's, a young Irish man named Richard Joyce learned crafting fine jewelry trade overseas, returned home to marry his girlfriend, and set up a jewelry shop where he sold the first Claddagh rings. However, there are many legends like this, and hence, the real origin of the Claddagh diamond rings remains a mystery.