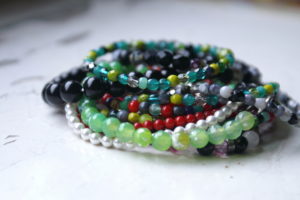 Green agate is a beautiful stone with a translucent quality, which is studded on a myriad of jewelry items. Getting one of these may make more sense than, say, an engagement ring with a blue diamond. Deriving its name from the Sicilian river named the Achates, agate is primarily found in the Mediterranean area.
Green agate is valuable also for its hardness, as well as resistance to chemicals. The ancient Chinese thought this stone to be highly affinitive towards Feng Shui, owing to its "benevolent" green color. Many modern healers use this stone to invite compassion, justice, and generosity into people's lives. It was the Romans that started off the practice of dyeing agate into various colors.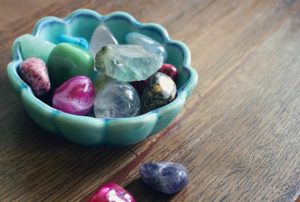 Agate is a form of quartz, which has a banded design that runs through its translucent interior. It gets formed in several stages after silica fills the voids made by other minerals. This feature is a great way to tell it apart from other chalcedony types. Agate gets mined on most continents, which means it is also highly affordable, and a good choice for people who are tired with the commonness of jewelry diamonds.