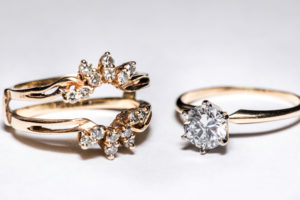 Most of such rings feature a distinctive style associated with the particular period it was made, such as Victorian tracing from 1837 to 1900, Edwardian that spans from 1900 to 1919, or the more popular, Art Deco from 1915 to late 1930's. Still, diamond rings with Art Deco designs trace back to the 1920's.
1920s diamond rings are handcrafted with milgrain and have geometric or symmetrical patterns and designs similar to Art Deco architecture or decorative arts. Most of such wedding bands feature bold colored accent stones on the metal band. When it comes to architectural designs, Art Deco diamond rings with emerald cuts may have facets similar to a staircase. Such kinds of adornment are common to 1920s diamond rings or those that are inspired by Art Deco designs.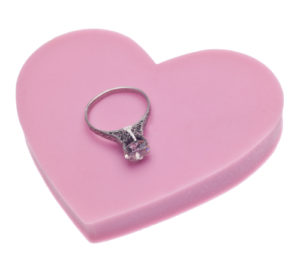 An Art Deco ring, which takes cues from decorative arts, can be one that features a centerpiece diamond with a flower-like shape. Art Deco follows up Art Nouveau movement, and takes inspiration from static motifs, in particular, to create classic geometric lines with references to different cultures.