Following are some signs that you may be considering the wrong ring.
You Fog it and the Moisture Stays Long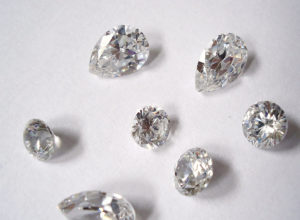 Fogging a diamond with your breath is an old trick and one that works. If the moisture does not disperse inside three seconds, you don't want to be buying this stone. Note: this does not work if there is oil or dirt present on the stone's surface.
There is No Fluorescence
Most diamonds emit blue fluorescence under UV light, so if that happens with the stone you are looking at, it is the real thing all right. A blue too intense is bad though, indicating lower value. Look for something that has a light blue shade.
It Has a 'CZ' Stamp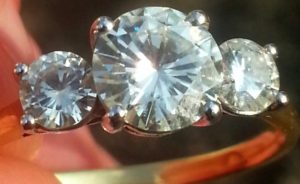 In such cases, it is loud and clear that the stone is cubic zirconia – which is a diamond stimulant – and not a real diamond. Proceed only if this fact does not put you off. It may even appeal to some buyers, owing to the markedly lower cost.