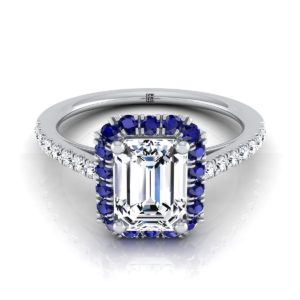 If you are new to the world of diamond ring shopping, then you might not be able to tell the difference between different diamond ring cuts.
If that is the case, then you should try to learn about the popular gemstone and diamond ring cuts that most brides love. This will enable you to find the best gemstone ring cut that perfects suits the fingers of your bride. However, if you do not know about different gemstone cuts, you will end up making a wrong buying decision. Below are the top three options to choose from.
The round brilliant cut is one of the most loved choices of several brides. Rings that are set in this gemstone cut usually contain 58 facets, which is capable of maximizing the brilliance of the stone.
The Old European cut is actually a predecessor of the modern round brilliant cut. This cut makes the center stone look circle from the top but the culet or the tip of the ring will appear to be flat.
The emerald cut usually contains truncated corners and 58 facets on a rectangularly shaped gemstone. This gemstone cut gained immense popularity among women during the Art Deco period.