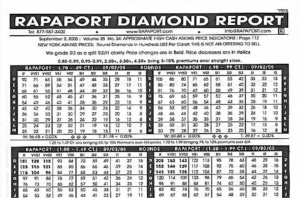 One must have to assure the buyer from the side of a trusted gem lab that the stone is genuine, and only has flaws he or she is aware of.
Your black onyx diamond ring probably has a GIA report, which is just one of the different types of diamond reports issued today. Following are three new things diamond reports have grown to include.
Automated diamond clarity: Advanced technology lets AI grade diamond clarity at inhuman precision levels, as well as standardizes the process across millions of graded stones.
Retailer branding: The modern retail diamond marketplaces heavy emphasis on branding, so that retailers can put themselves front and center in a way that benefits business.